The Applications of Decorative Metal Screens in Modern Architectural Decoration
Metal mesh screens are modern types of building material. Whether it is an exterior wall or interior decoration, decorative metal screens are the icing on the cake. Hightop provides a variety of metal screens for architectural and interior designers.
The following are the main decorative metal screen products from Hightop.
1. Metal Curtain Mesh
The metal mesh curtain is an amazing decorative metal screens, as the name implies, the metal screen is used as a curtain, which has a partition and decorative effect. It has considerable shading but is also translucent. It can be wrinkled or not depending on the needs of the users. If the curtain has wrinkles, it can be pulled just like ordinary curtains. Our company also provides accessories such as slide rails. This kind of curtain can be used as an ornament to hang on the ceiling. Metal curtains can be used to decorate hotel lobbies, shopping mall halls, cafes, restaurants, bathrooms, lounges, etc.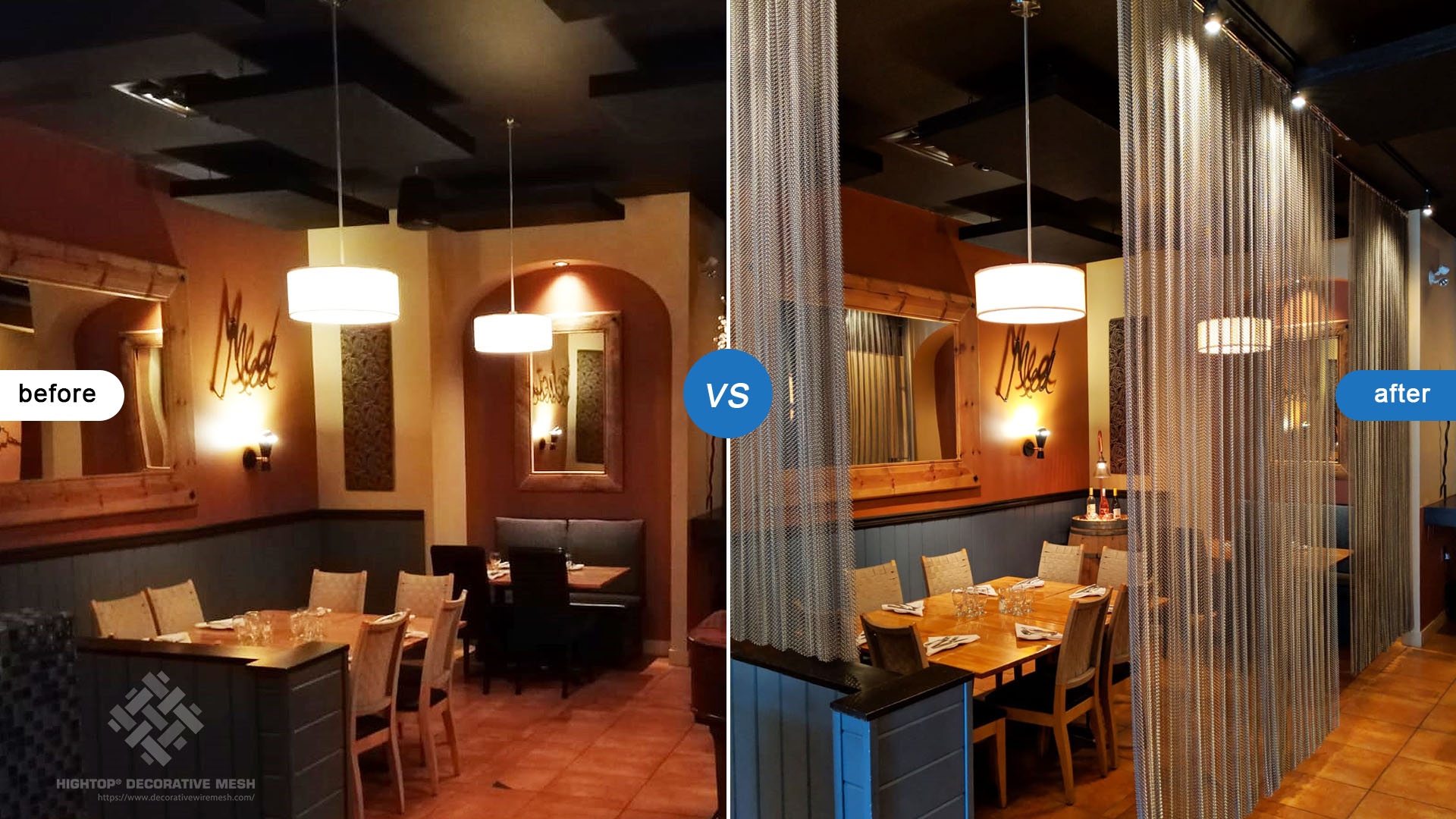 Generally, Hightop® Curtain Mesh material is aluminum or stainless steel. Aluminum can be sprayed with various colors, such as black, bronze, and gold. First, we clean the surface of the aluminum alloy, then degrease, passivate the film, and then the power of the paint is attached to the surface of the aluminum alloy through electrophoresis, baking, etc. Aluminum alloy wire and pigment powder are also perfectly combined. Stainless steel mesh curtains usually come in primary colors, such as silver to show the luster of the metal.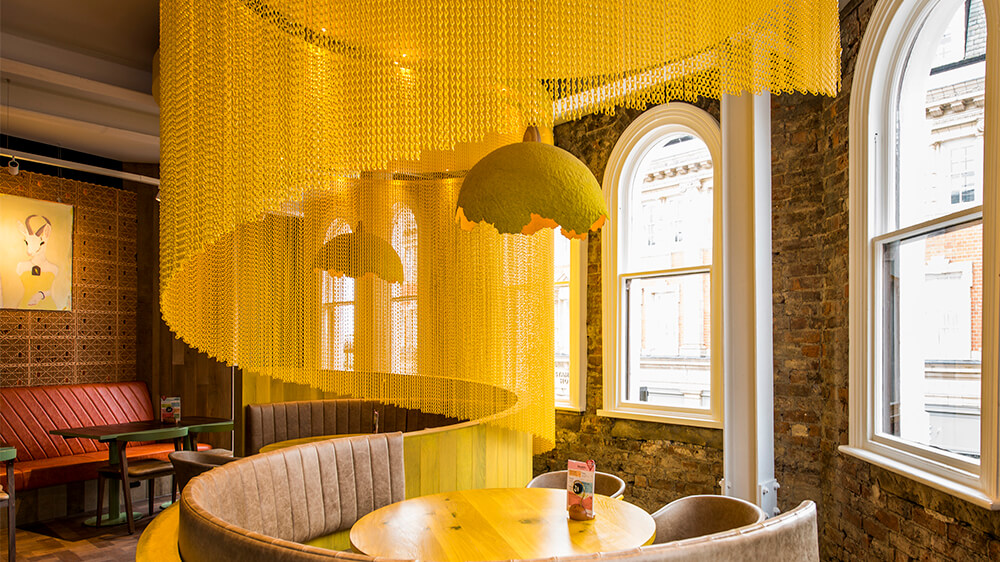 Because stainless steel is much heavier than aluminum, the drape effect of the curtains is obviously better. It is made of a spiral wire inserted into the side of another wire in a vertical direction to create a curtain. The diameter of the decorative metal screens wire is generally 1mm-2mm. The hole size is in the range of 4mm-10mm. The piece size (width and length) is usually customized according to the needs of the customer, and the width of the curtain is generally 1.5-1.8 times the width of the window.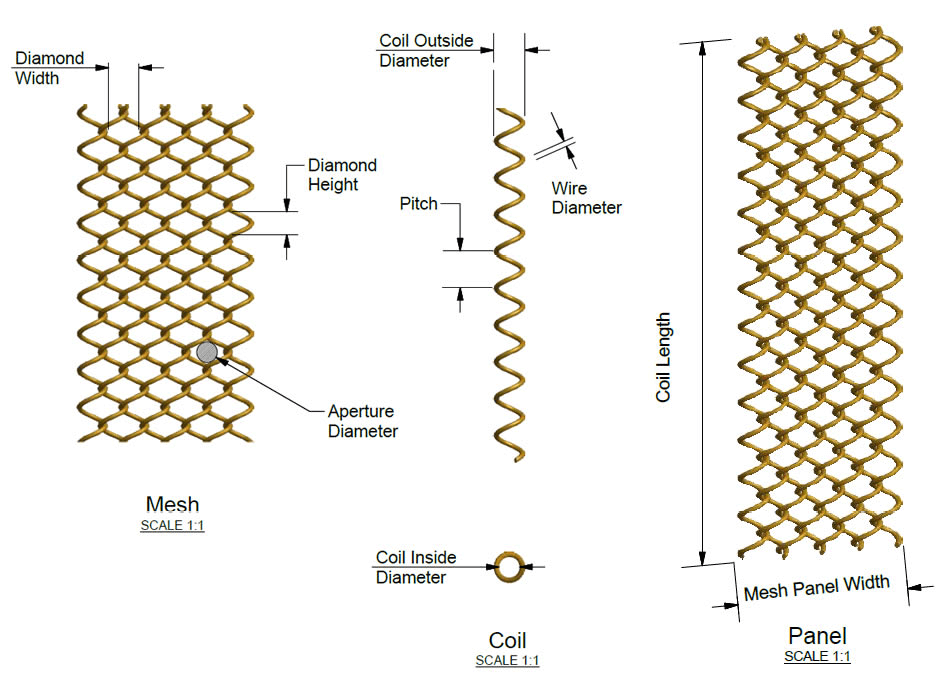 And Hightop provides all the accessories for the mesh curtain. When you receive the goods, we will also send you an installation video. We've got you covered!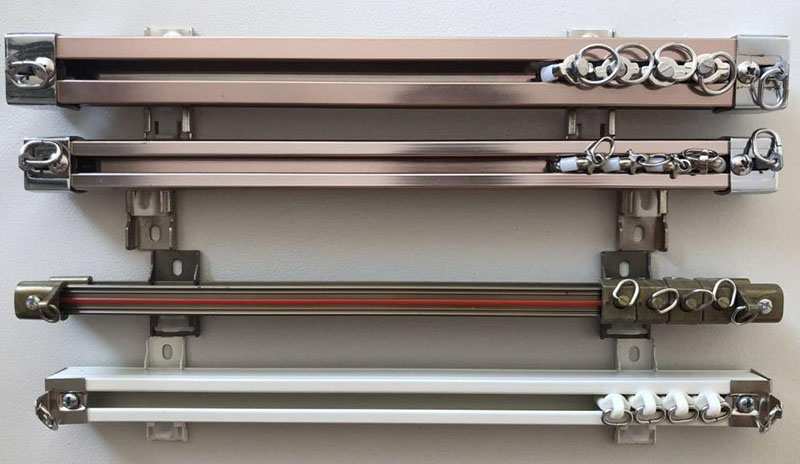 The metal curtain will be wrapped with bubble film and put into a wooden box to send to you.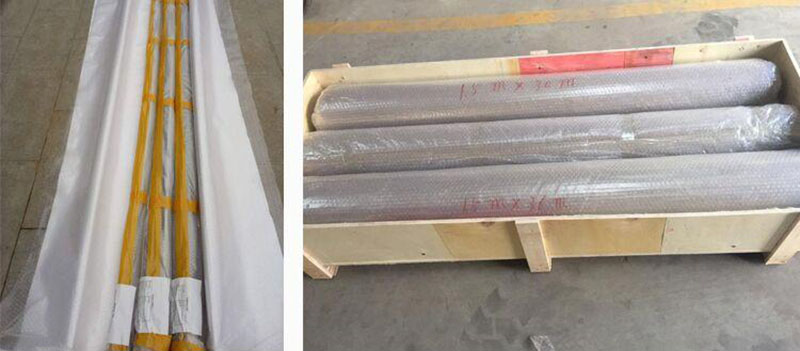 If you want to buy a metal curtain mesh, please inquire according to the following items:
Material: Aluminum, Stainless steel (304SS or 316SS).
Wire diameter: Between 1mm-2mm.
Color (for aluminum material).
Width & Length
Metal curtain mesh can also be iron, often called a Fireplace curtain. The surface of the iron is treated by electrophoresis and does not rust. It will remain black and will be hung by the fireplace in the house. The fireplace curtain specifications are relatively fixed. The wire diameter is 1.0mm-1.1mm. Width: 48 inches (34 inches x 2 pieces. For fireplaces 30-40 inches wide, the extra width of the fireplace screen will form a beautiful drape effect). Height: 16-36 inches. The fireplace mesh curtain can also be customized according to the customer's fireplace size.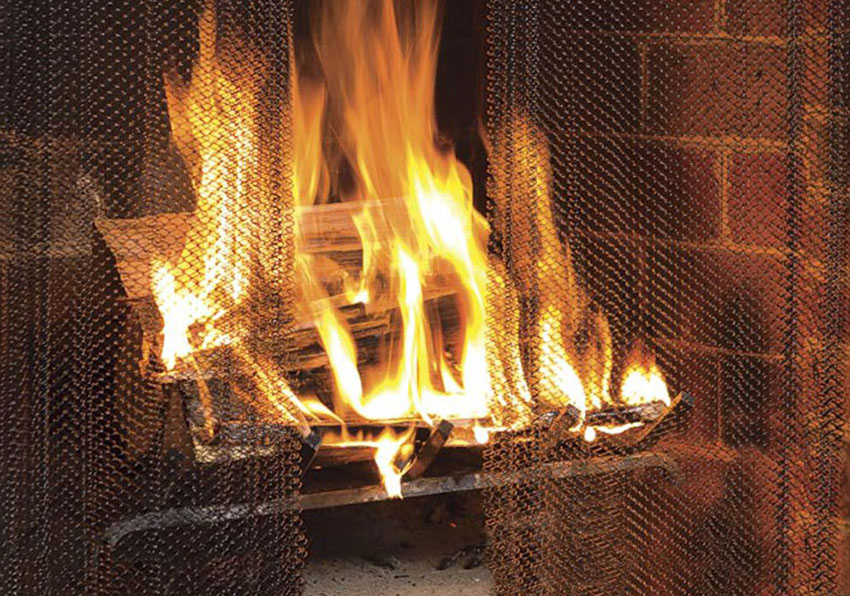 2. Expanded Metal Mesh
The expanded metal mesh is another type of decorative metal screens that has been cut and stretched to form a regular pattern (often diamond-shaped) of metal mesh-like material. It is commonly used for fences and gates, and as a metallic latch to support plaster or stucco. Used in automobiles, 4S shop ceilings, office ceilings, indoor curtain walls, space separation, building exterior walls, etc.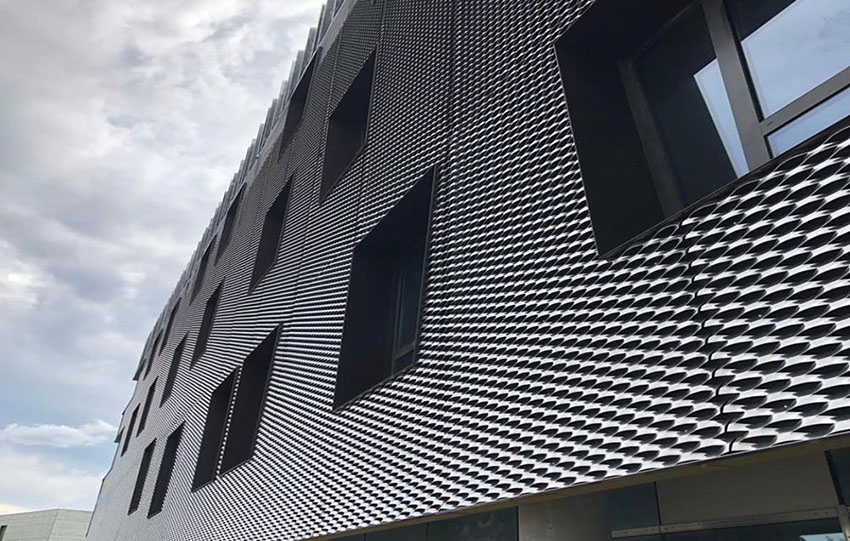 Its material can be iron, stainless steel, aluminum, copper, etc. As decorative metal screens, most people prefer aluminum materials, which support all RAL color numbers. The hole pattern can be selected. Hightop offers diamond, hexagon, or other customized hole patterns. Hightop provides accessories for expanded mesh, including frames. If you need it, please contact the sales team.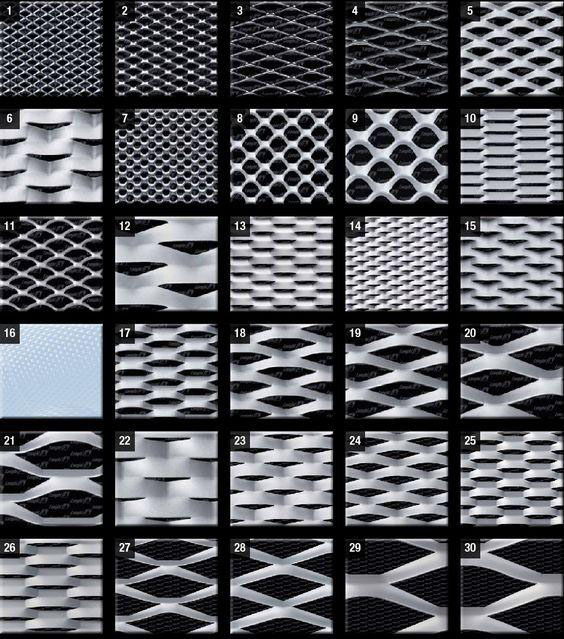 If you want to inquire about the expanded metal mesh for decorative metal screens, please provide the following information:
Material
Color
Width and length
Long pitch and short pitch
Thickness
Strand width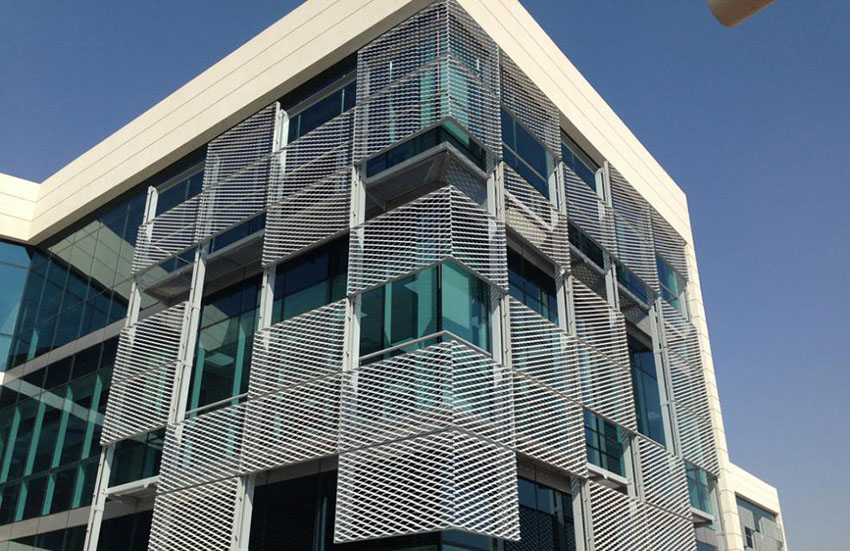 3. Crimped Wire Mesh
Crimped wire mesh is a kind of decorative metal screens made by a crimping machine and then weaved by a weaving machine. Decorative crimped mesh are used for furniture, guardrails, interior walls of salons, exhibitions, cafes, and exterior walls of buildings.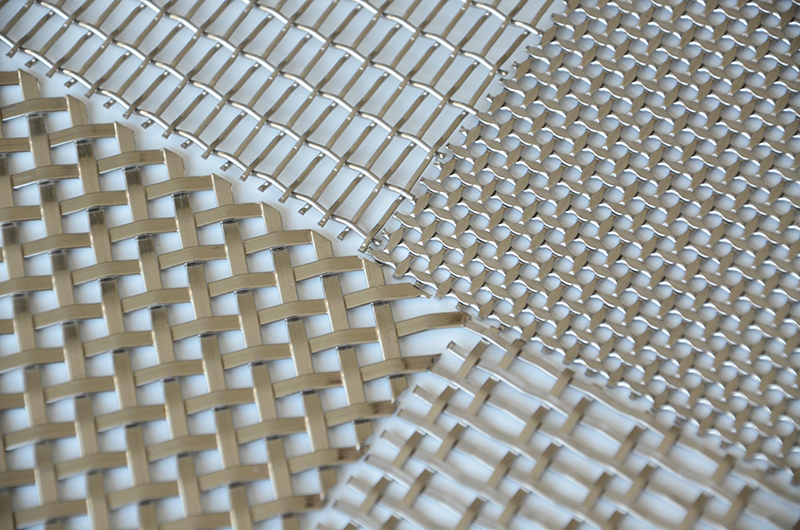 The material of the crimped mesh can be aluminum, stainless steel, iron, brass, copper, phosphor bronze, etc. The crimped wire meshes have different shapes. The wires can be round wires or flat wires, and the hole sizes are also very different.  Therefore, when inquiring, please confirm the specifications and drawings with the sales team. Length and width can be customized. Regarding the surface treatment, aluminum material is sprayed into various colors or copper plating, the stainless steel material is polished, the titanium plating maintains the original color, and brass is worn out.
The following are the specifications required for the inquiry of crimped wire mesh:
Material
Colour
Width and length
In addition, we will appreciate it if you provide drawings.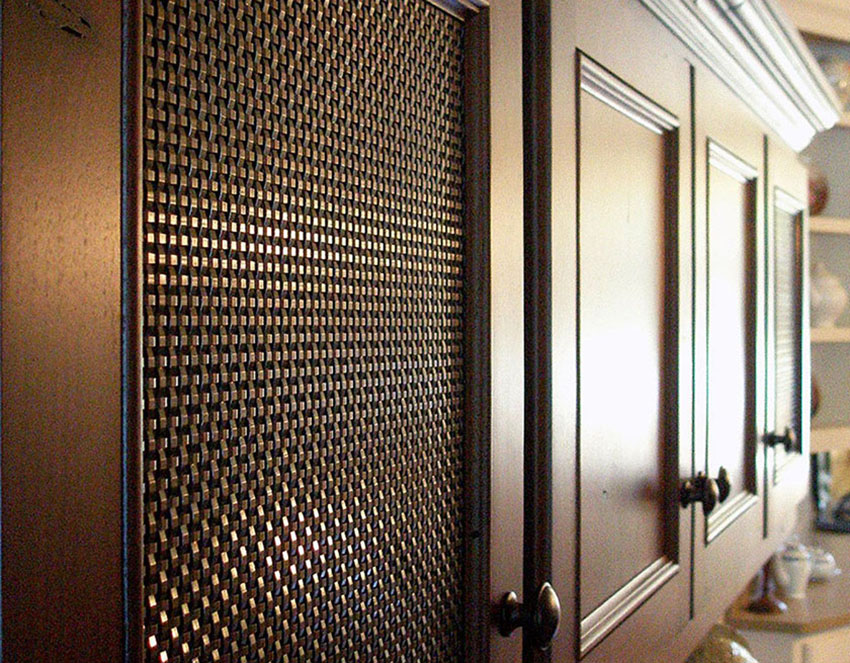 If you have selected drawings on this website, please send them directly to our sales team. We will tell you the material and specifications of decorative metal screens. That will save you time.  It's so easy!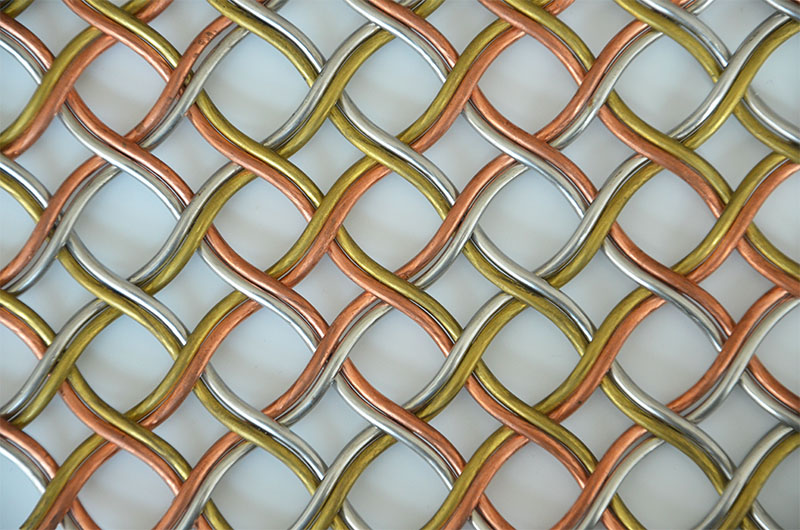 4. Cable Rod Mesh
Cable rod mesh can be also used as decorative metal screens, it's made of metal cables and rods. It has the function of both a decoration and partition. The cable rod mesh is similar to a shutter, and it can be used as a semi-shielding curtain to block the view. Or the curtain wall can be used to divide the indoor space.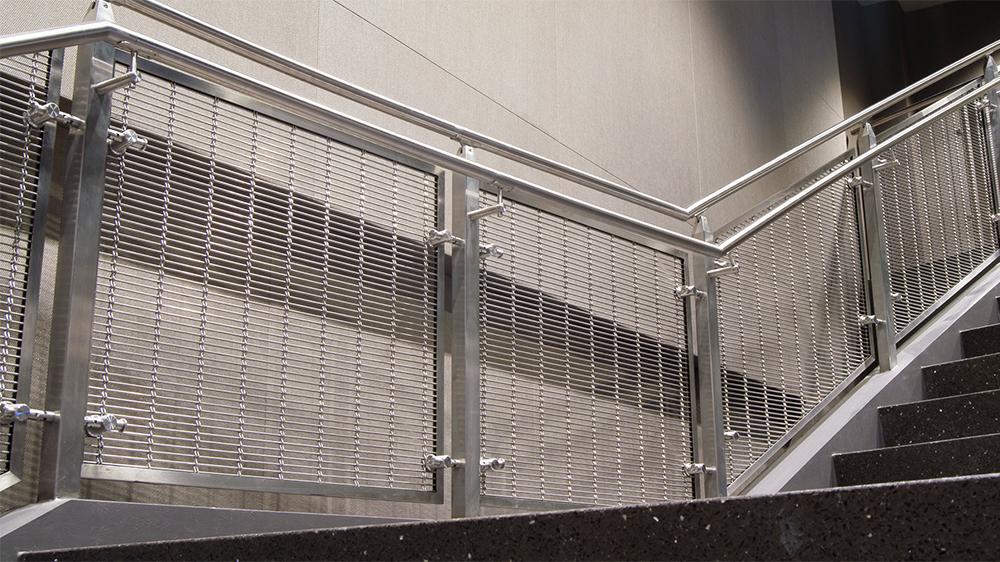 The material of the cable mesh is generally stainless steel. If you have other material requirements, we do support that too. There are two items to focus on in your inquiry, wire cable specifications, and rod specifications. The steel cable is made of multiple strands of metal filaments. The same strands of steel cable can be twisted into a row of thick steel cables. For example, 0.75mm x 4 (0.3mm x 4 x 4) means that the diameter of each steel cable is 0.75mm. Each steel cable is twisted by four 0.3mm filaments, and each row of wire rope is woven with 4 strands of steel cable. Hightop can support customized cable rod mesh with 1-4 strands per column. The distance between the centers of two adjacent steel cables is pitch. On the other hand, the diameter of the rod and the pitch of the rod also require certain information. Its surface treatment of our decorative metal screens can be a mirror finish (metal primary color), or titanium plating (higher cost).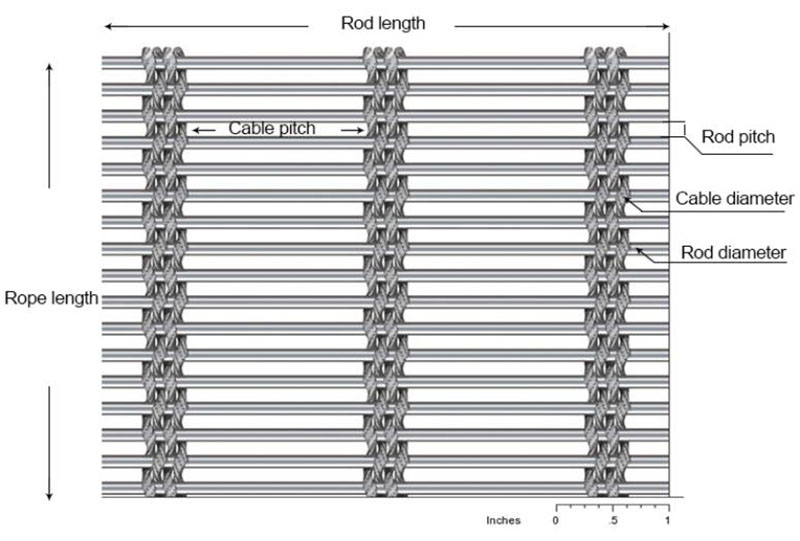 The opening rate range is 0-74%, it reflects density, and can be customized.

About accessories: add borders. The edge of the rope is made into a loop, which is convenient for fixing on the crossbar.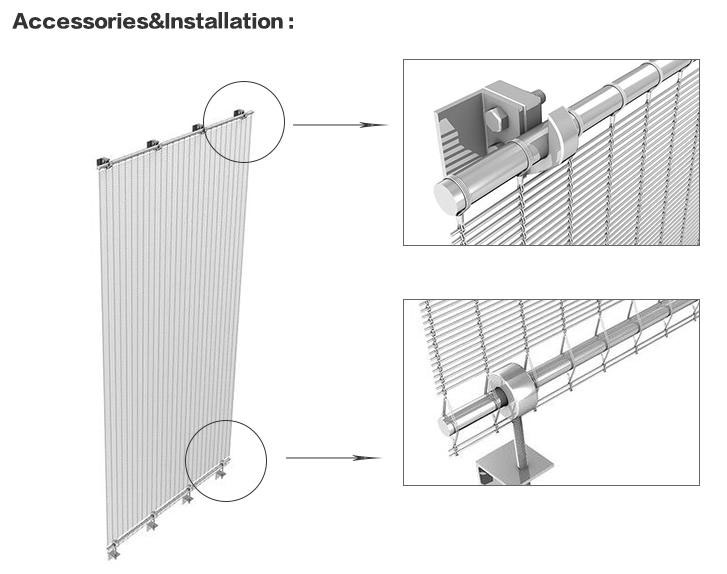 The cable rod mesh will be wrapped with bubble film and put into a wooden box for delivery.
Therefore, please inquire with these items:
Cable diameter
Cable pitch
Rod diameter
Rod pitch
Width and Length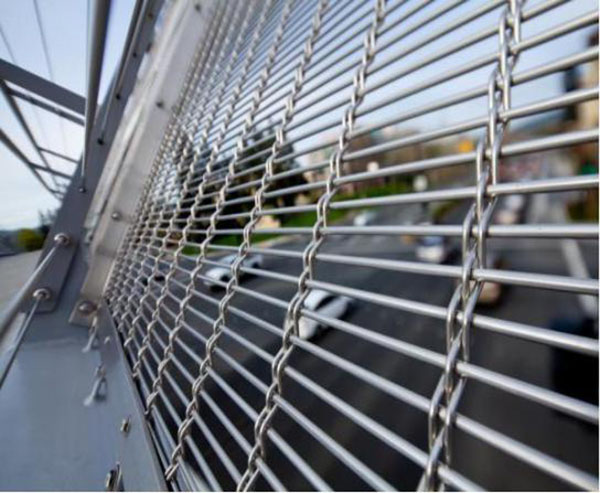 5. Rope Mesh
The rope mesh also called X-tend cable mesh, and also known as zoo mesh or Tecco mesh. It can be used as decorative metal screens and is mainly made of wire rope, which can be stretched at will or fixed on a rod. Rope net is generally used outdoors, such as zoo fences, bird nets, or as bridge fences, football field fences, etc.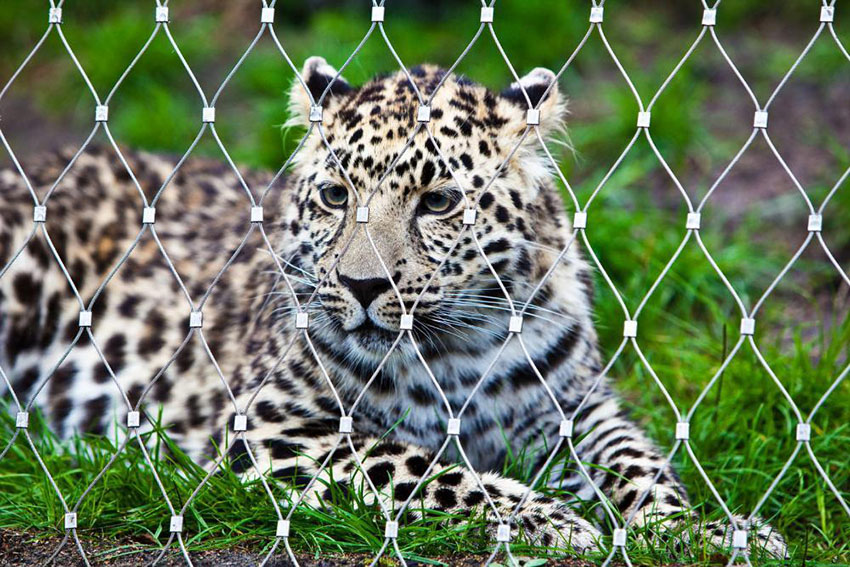 Hightop can provide ply yarn diameters of 1.2mm, 1.5mm, 2mm, 3mm, and 4mm. The mesh aperture can be 25mm, 30mm, 40mm, 50mm, 60mm, 70mm, 80mm, 90mm, 100mm, 120mm, and 150mm. The connection methods between the stranded rope are knotted and ferrules.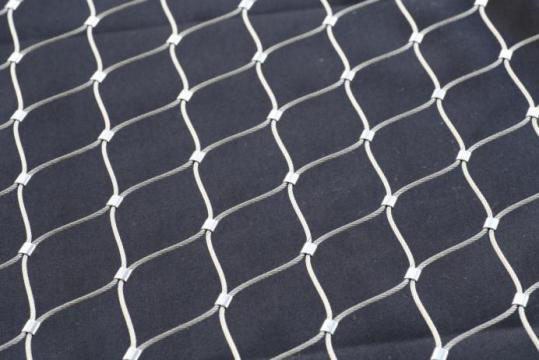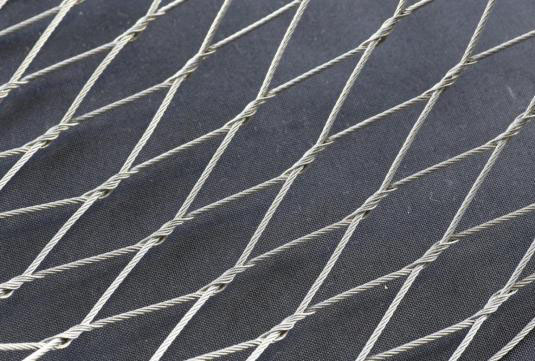 Because rope mesh is flexible and difficult to measure. For measuring purposes, the mesh is assumed to be stretched to create a 60°angle at the top and bottom of the diamond. OW=opening width, OH=opening height, d=rope diameter, θ=degree of angle.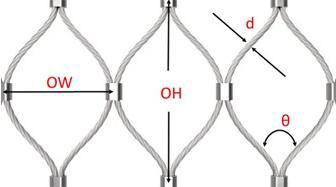 Rope diamond ferruled mesh is delivered as standard with spare ferrules, lashing wire, and a specialist fixing tool. It can optionally be edged to order, ready for immediate installation.
Rope diamond ferruled wire mesh can be installed horizontally or vertically, depending on the results required.

Hightop company accepts custom packaging. Please contact us if you require a custom package. It will be packed in a wooden or carton box based on the weight.

There are the inquiry elements about the rope mesh:
Material.
Wire diameter of the stranded rope.
Mesh aperture.
Knotted or ferrule connections.
Width and length(When the angle is stretched to 60°).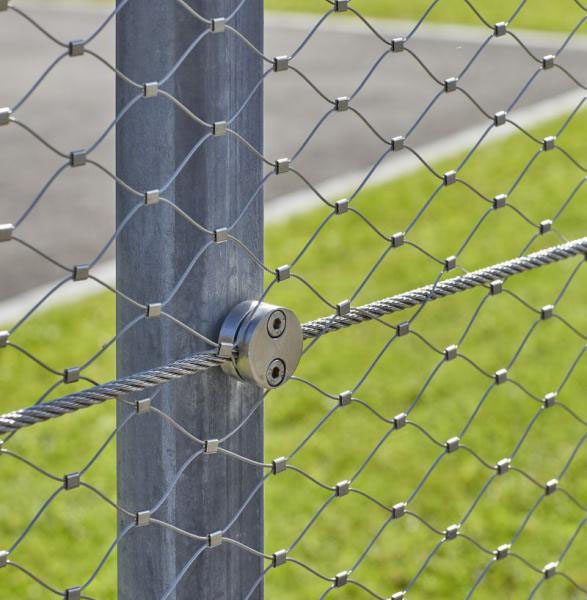 It is also known as perforated sheet, and is another material for decorative metal panels and screens. It is sheet metal that has been manually or mechanically stamped or punched to create a pattern of holes, slots, or decorative shapes.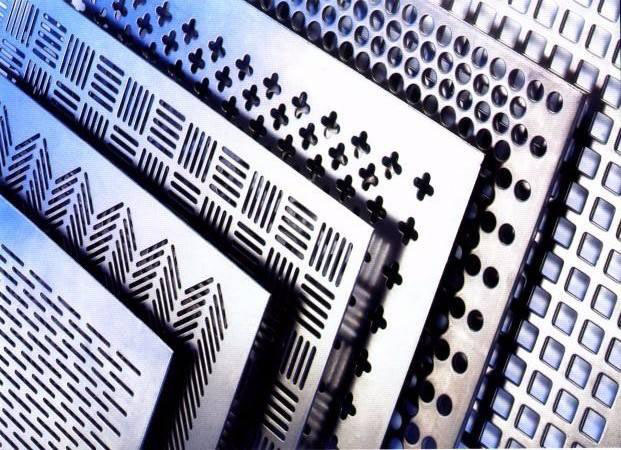 Generally, it is used in ceilings, stairs, guardrails, audio or computer enclosures, crafts, filtering equipment, etc.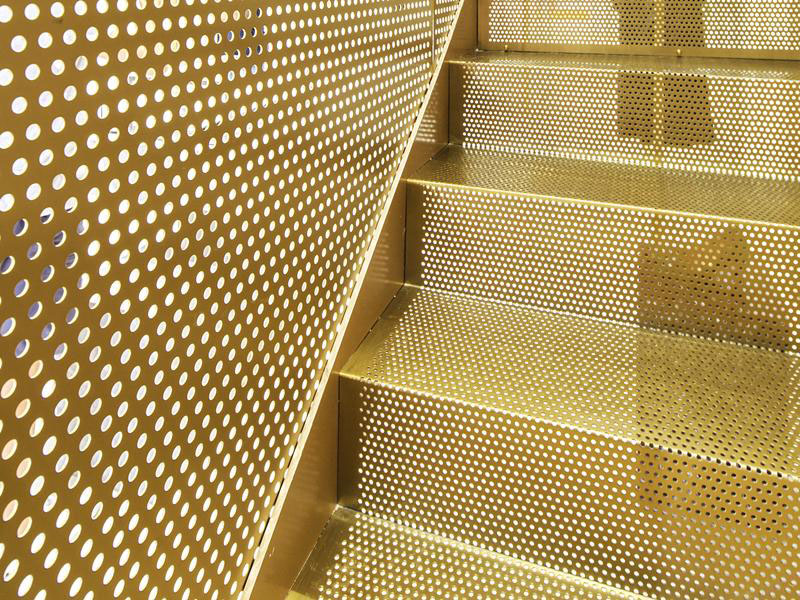 The material of the punching plate can be iron, galvanized, stainless steel, and aluminum.
The iron plate is also known as low carbon steel, ordinary steel plate. The iron plate is divided into cold-rolled and hot-rolled steel sheets. The thickness of the cold-rolled steel sheet is less than 3mm; the surface is white and bright, so it is called a whiteboard plate. The thickness of the hot-rolled steel sheet is ≥3mm; the surface is black, so it is called a blackboard.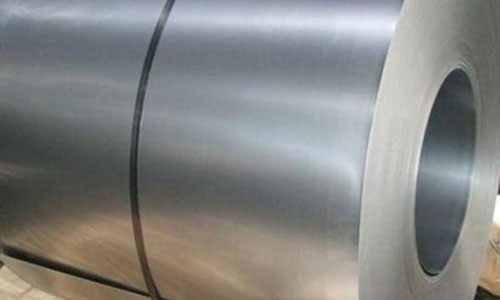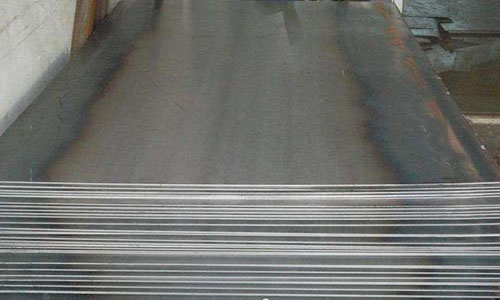 The galvanized sheet can be divided into the galvanized sheet with or without a zinc pattern. Usually, the zinc content on the galvanized sheet is 40g/m2. The amount of zinc can be up to 80g/m2.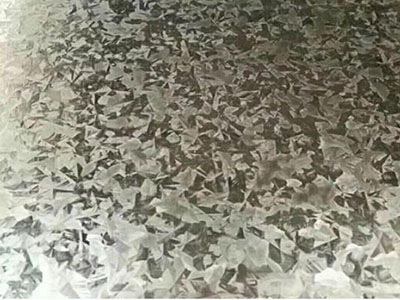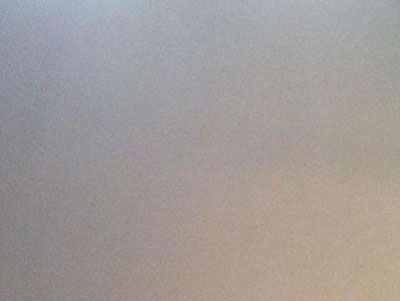 The most commonly used stainless steel grades are 304, 316L, 430, 201. This is a real photo of a stainless steel plate.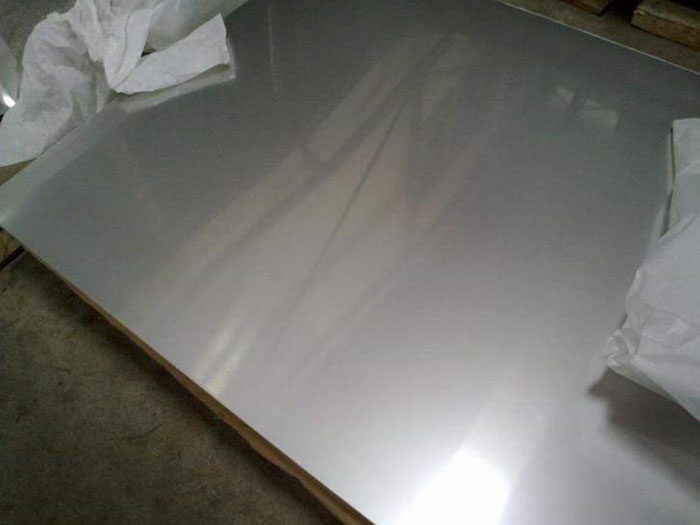 Aluminum grades for decorative metal screens: pure aluminum plate 1060, alloy aluminum plate 3003, alloy aluminum plate 5052. The characteristics of a 1060 grade aluminum plate: the aluminum content reaches 99.6%, also known as pure aluminum plate, which is the most commonly used brand. The production process is simple, the technology is mature, and the price has a huge advantage over other high-grade alloy aluminum plates. It has good elongation and tensile strength that can meet the processing requirements (stamping, stretching). 3003 aluminum plate is a commonly used product of aluminum-manganese alloy series. Because it has manganese alloy elements, this product has excellent anti-rust properties, and is also called "rust-proof aluminum plate". The strength is about 10% higher than in 1060, and the formability, solubility, and corrosion resistance are good. Because it is used for processing, it needs to have good formability, corrosion resistance, and weldability. Such as kitchen utensils, food, and chemical product processing and storage devices, tanks for transporting liquid products, various pressure vessels and pipes processed with thin plates, general utensils, heat sinks, photocopier rollers, and shipping materials. 5052 aluminum plate is an AL-Mg alloy aluminum plate. Magnesium is the main alloying element in the 5052 alloy aluminum plate. 5052 is the most widely used anti-rust aluminum. The strength of this alloy is high, 100% higher than the hardness of 1060, especially with fatigue resistance. Commonly used for sheet metal parts of transportation vehicles and ships, meters, street lamp brackets, and rivets, hardware products, electrical appliance shells, etc.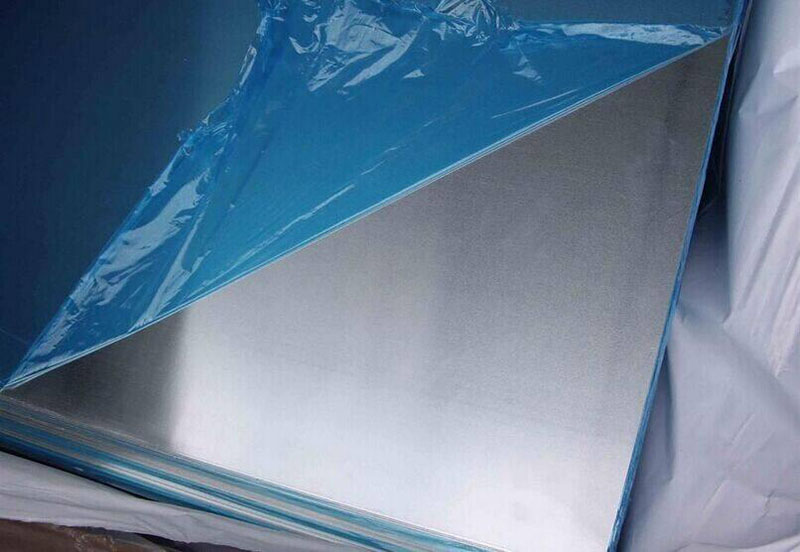 The hole pattern can be made into various shapes. Round holes are the most used. Almost 95% of the inquiries will be about round holes. Others include long round holes, hexagonal holes, triangular holes, decorative holes, etc. As long as there are data and drawings, they can be customized.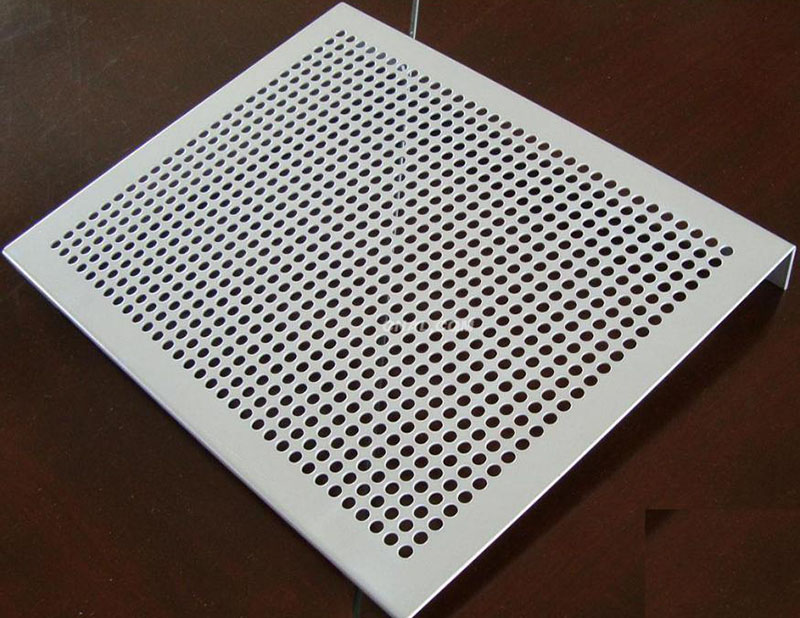 The size of the hole is also an important item. If it is a round hole, the diameter of the round hole is the decisive factor point. If it is a square hole or a rectangular hole, the side length needs to be known. For other shapes, it can be produced by providing drawings and related data.
Pitch refers to the distance between the center points of two adjacent holes.
The arrangement includes a round hole with a  60° staggered pattern, straight pattern, square hole 45° staggered pattern, square hole staggered pattern, square hole straight pattern, and so on.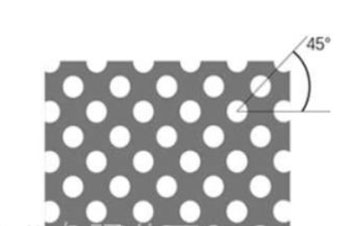 Hightop supports deep processing, such as bending, welding, polishing.
These are the inquiry elements of the punching plate:
Material.
Sheet size.
Thickness.
Hole Diameter.
Pitch.
Pattern.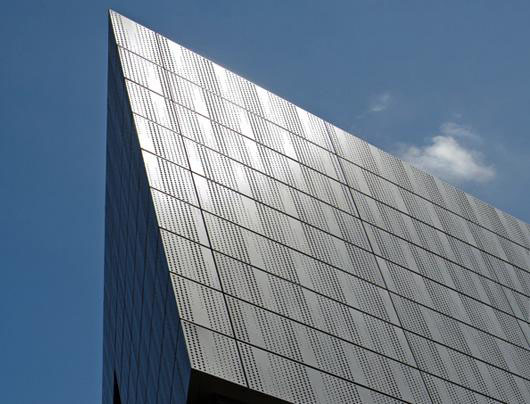 7. Spiral Link Mesh
This decorative metal screens comes from metal conveyor belts, its material can be stainless steel, aluminum, copper. Spiral link mesh can be used as a stair protection net, building exterior wall decoration, indoor partition, curtain, etc.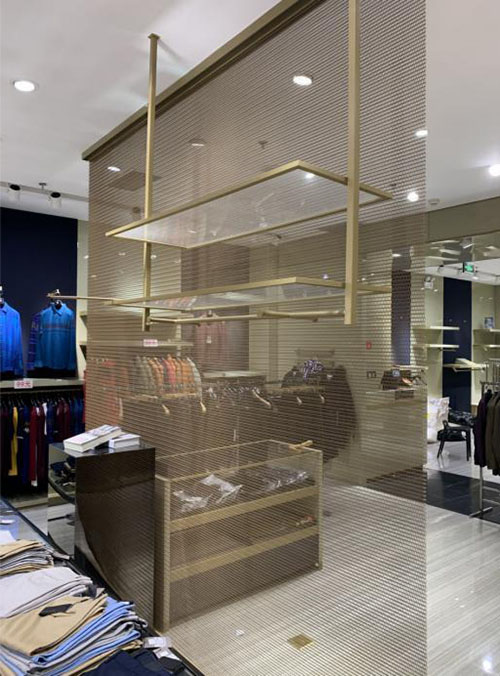 The following are some key elements of spiral link mesh. Please refer to the drawing.
Rod wire diameter.
Rod wire pitch.
Spiral wire: can be a round wire or flat wire.Round wire: diameter.Flat wire: width and thickness.
Spiral pitch.
Width and length.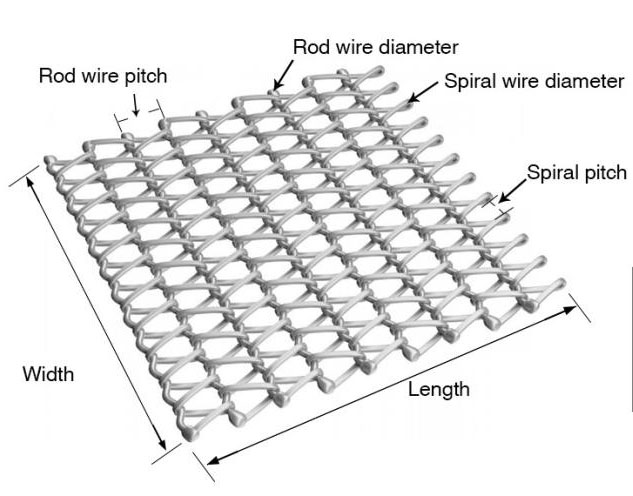 Also called Inner-layer metal mesh glass. The decorative metal screens are laminated between two layers of glass. Glass type: common laminated glass, tempered laminated glass, coated laminated glass, Low-E laminated glass, silkscreen laminated glass, bulletproof laminated glass, fireproof laminated glass, etc.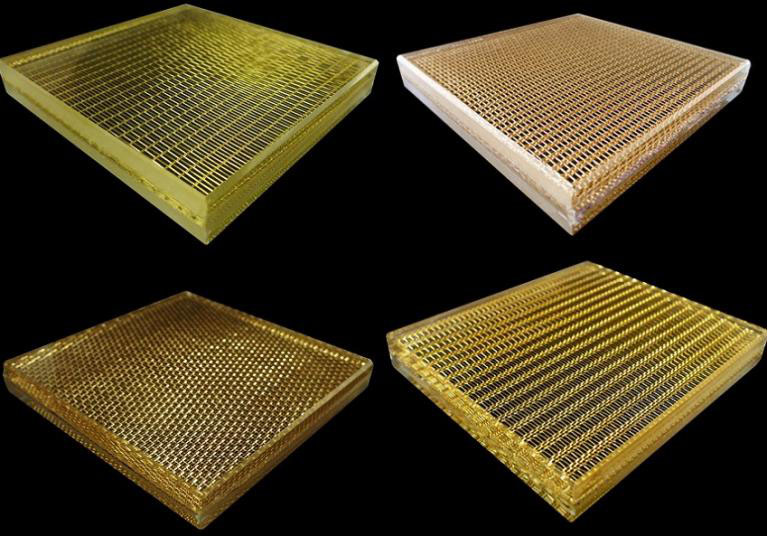 Laminated glass has the following characteristics:
Security: Anti-theft and bulletproof. Even if the glass breaks, the fragments will still be connected through the wire mesh and will not shatter.
Anti-ultraviolet rays: It can intercept 99% of ultraviolet rays, protecting furniture and furniture near windows from discoloration when exposed to direct sunlight.
Fire protection: The laminated glass screen is an ideal fire protection material classified as Class A. Even if the wire-cut glass breaks in the fire, the fragments will still be connected to each other through the wire mesh and will not shatter, thus preventing the fire from spreading.
Sound insulation: EVA film can buffer the ultrasonic vibration of sound to achieve sound insulation effect.
Artistic and practical functions: Laminated glass mesh can increase the aesthetic appearance of the building.
A variety of patterns: Hightop can provide laminated glass with different decorative nets, as well as decorative nets inside the glass.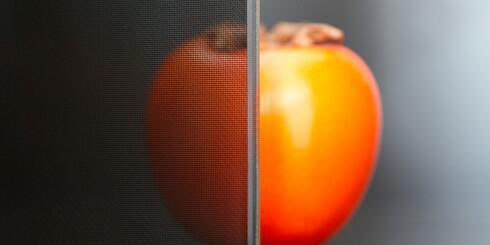 Used in tabletops, cabinet tops, furniture decoration, doors, and windows, inclined or elevated glass, siding, ceilings, sun visors, translucent canopies, space dividers, curtain walls, etc.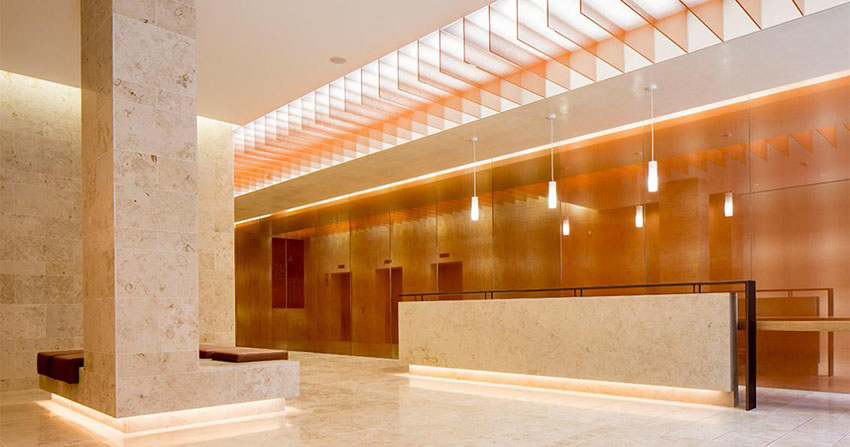 The thickness of the glass ranges from 3mm (1/8″) to 19mm (3/4″), but the maximum thickness will be determined by the weight limit.
Overall thickness: 3 + 0.38 + 3mm, 3 + 0.76 + 3mm, 4 + 0.38 + 4mm, 4 + 0.76 + 4mm, 5 + 0.38 + 5mm, 5 + 0.76 + 5mm, 6 + 0.38 + 6mm, 6 + 0.76 + 6mm, 8 + 0.76 + 8mm, 10 + 0.76 + 10mm, etc.
Overall dimensions: 300×300mm, 1220×1830mm, 1500×2000mm, 1530×2520mm, 1830×2440mm, 2000×2500mm, 2140×3300mm, 2250×3600mm, 2800×7000mm, 3000×8000mm, can also be customized.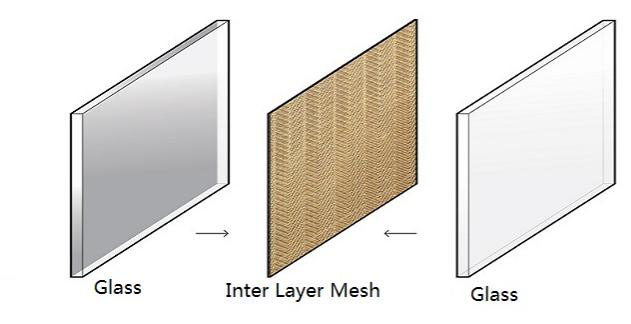 Specific specifications and styles can be discussed with the sales team. Hightop will turn your idea into reality!
We hope our products can bring inspiration to your project. Looking forward to cooperating with you!