Metal Mesh Curtain Styles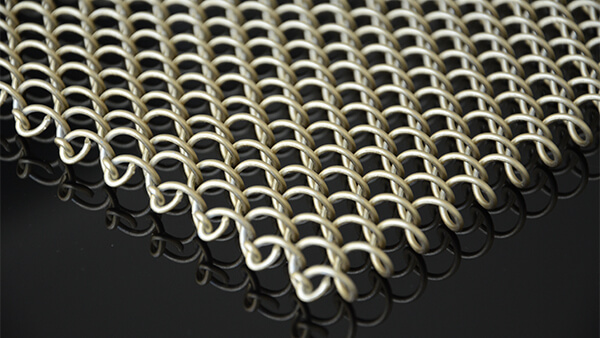 Metal Coil Drapery
Material: Stainless Steel, Aluminum, Brass, Copper
Wire diameter: 0.8-2.5 mm
Max Width: 12 m
Max Height: 30.48 m
Width Tolerance: ± .5″ (± 13 mm)
Length Tolerance: ± 1″ (± 25 mm)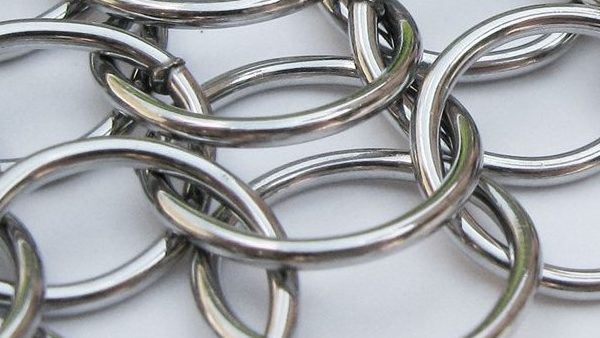 Chainmail Curtain
Material: Stainless steel
Wire diameter: 0.8-2.5 mm
Max Width: 12 m
Max Height: 30.48 m
Width Tolerance: ± .5″ (± 13 mm)
Length Tolerance: ± 1″ (± 25 mm)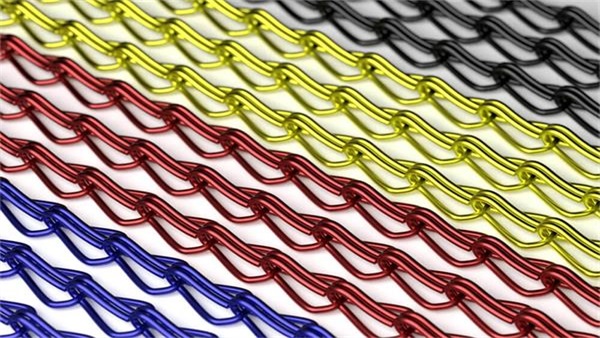 Chain Curtain
Material: Aluminum Alloy
Wire diameter: 0.8-2.5 mm
Max Width: 12 m
Max Height: 30.48 m
Width Tolerance: ± .5″ (± 13 mm)
Length Tolerance: ± 1″ (± 25 mm)
Metal Mesh Curtain for Dividers, Partition & Separator
Metal mesh curtain as the name implies, is a curtain made of metal mesh. Unlike ordinary curtains, mesh curtains are mainly used for decoration purposes, such as the ceiling of a restaurant, the screen of a living room, and the wall, which makes the monotonous environment completely new and full of art and a warm feeling.
It not only require aesthetics, but also require durability. We offer various materials, such as stainless steel, brass, copper, aluminum alloy, and other special alloy materials. The surface can be the original color of metal, also can be processed into a variety of colors, such as bronze, rose gold, green, pink, and black.
Metal Curtain Used As Dividers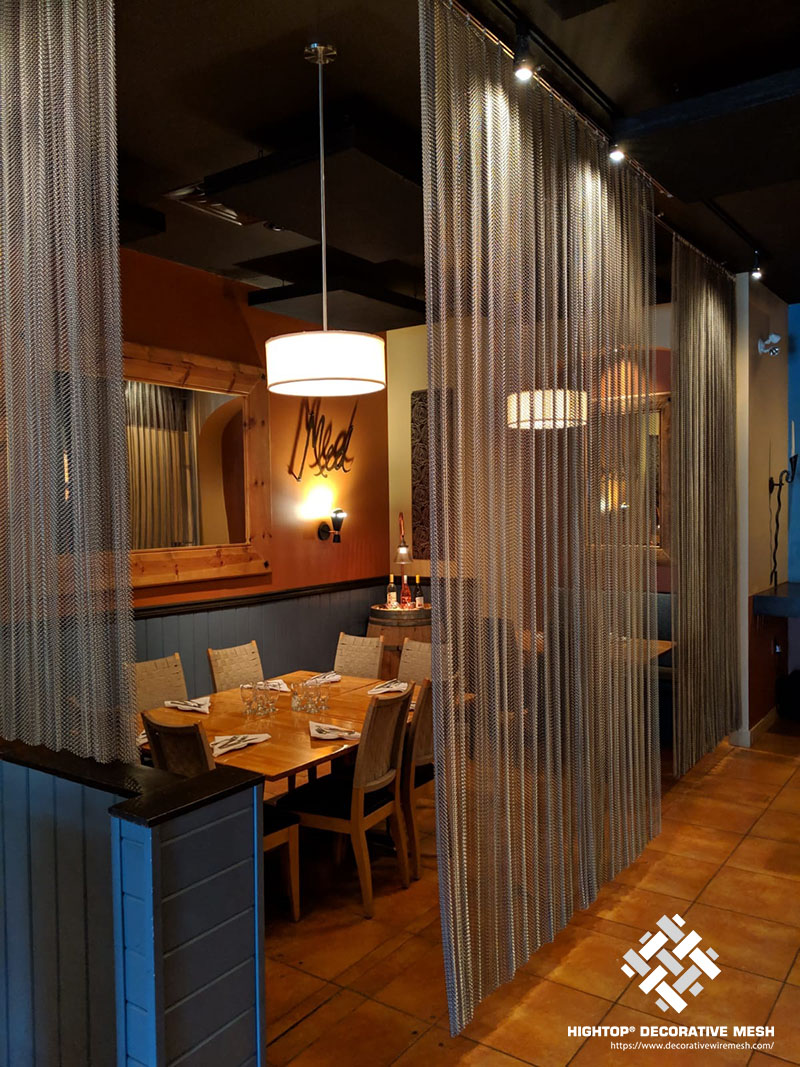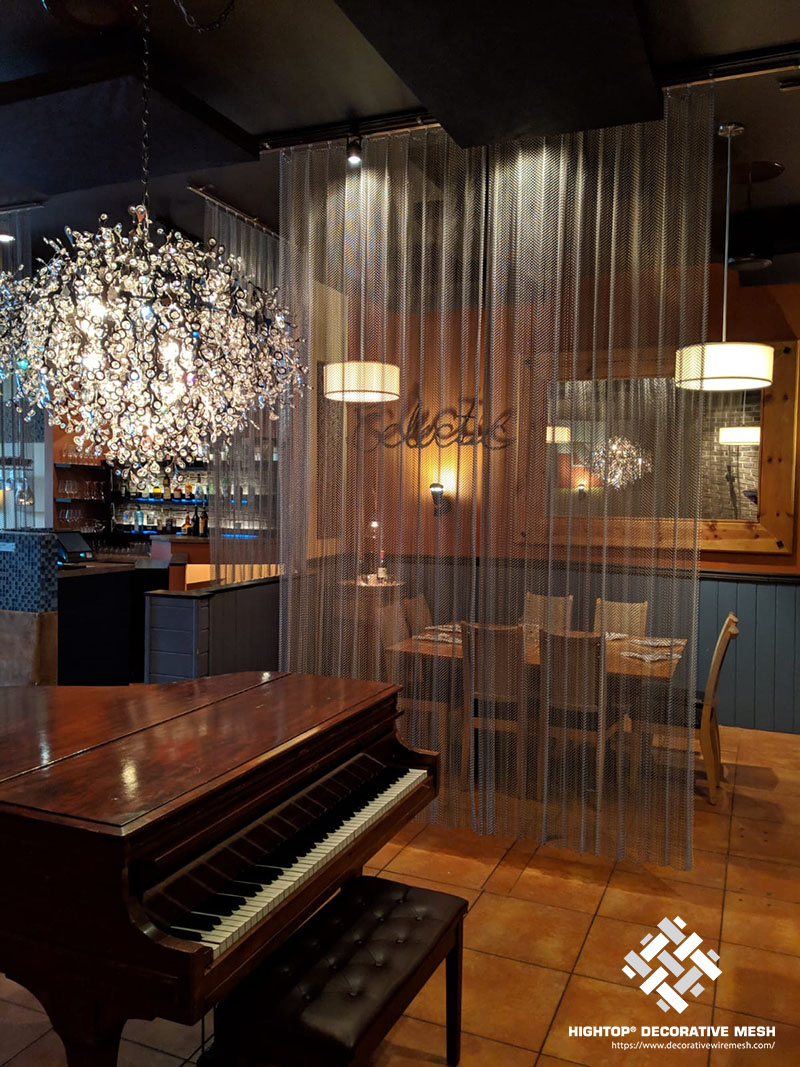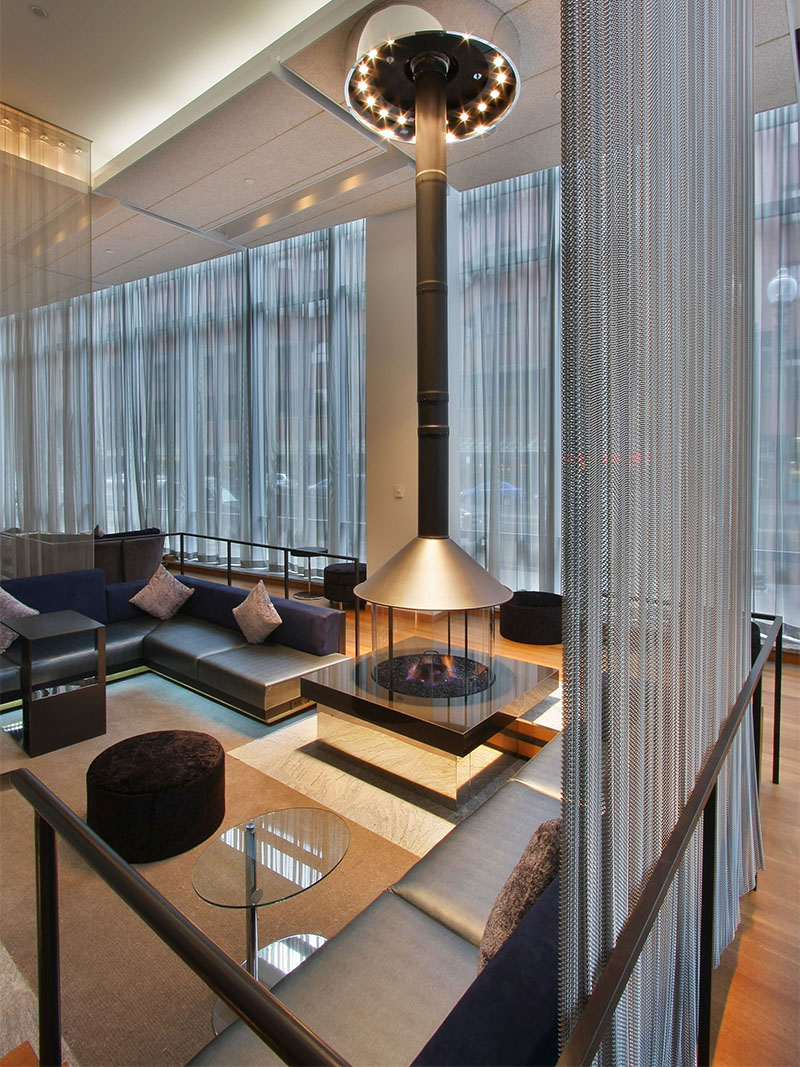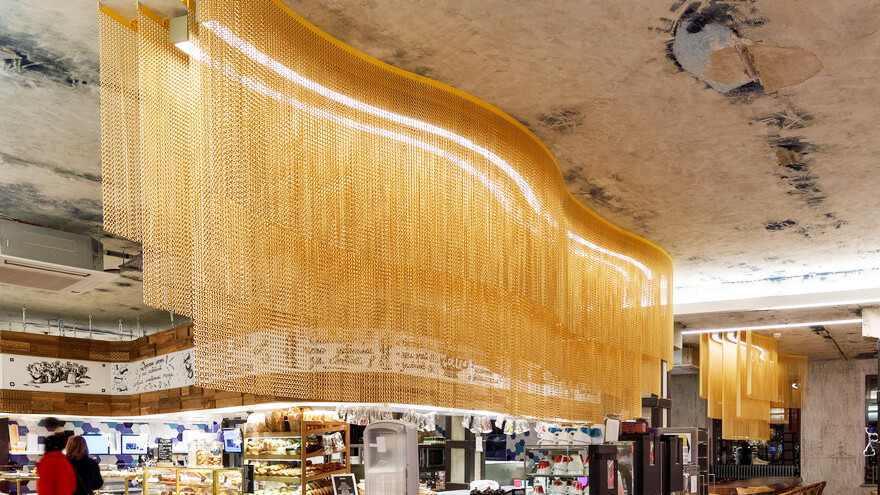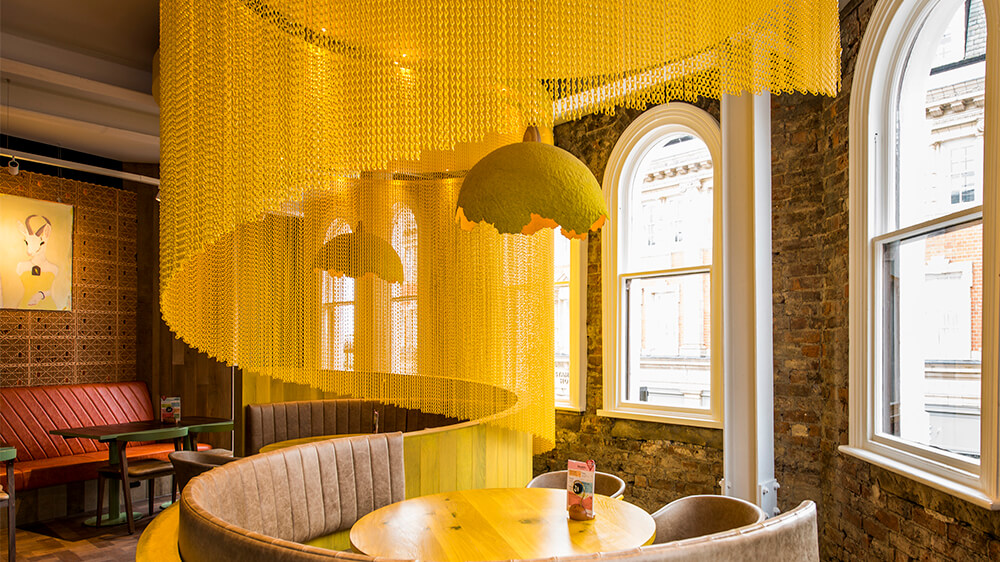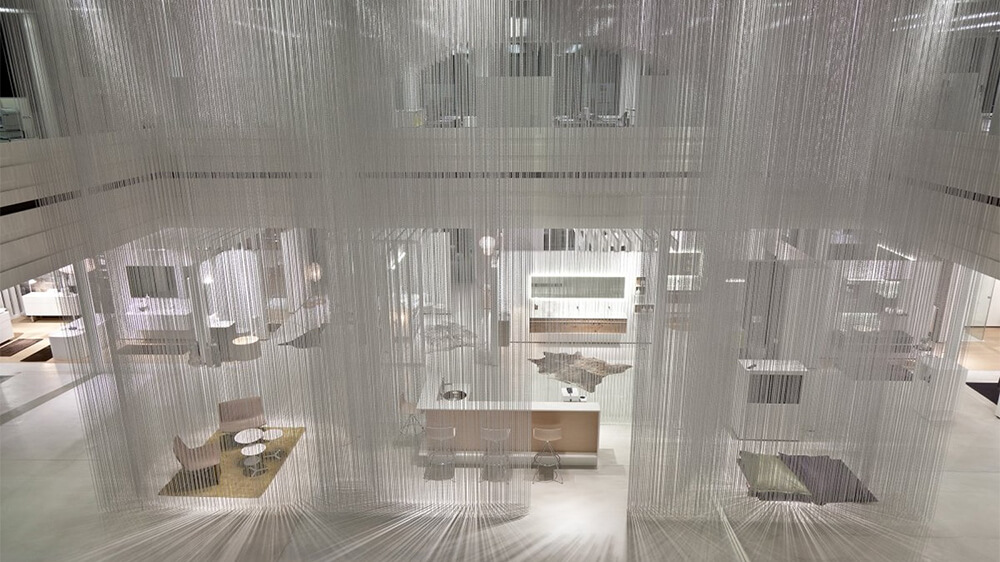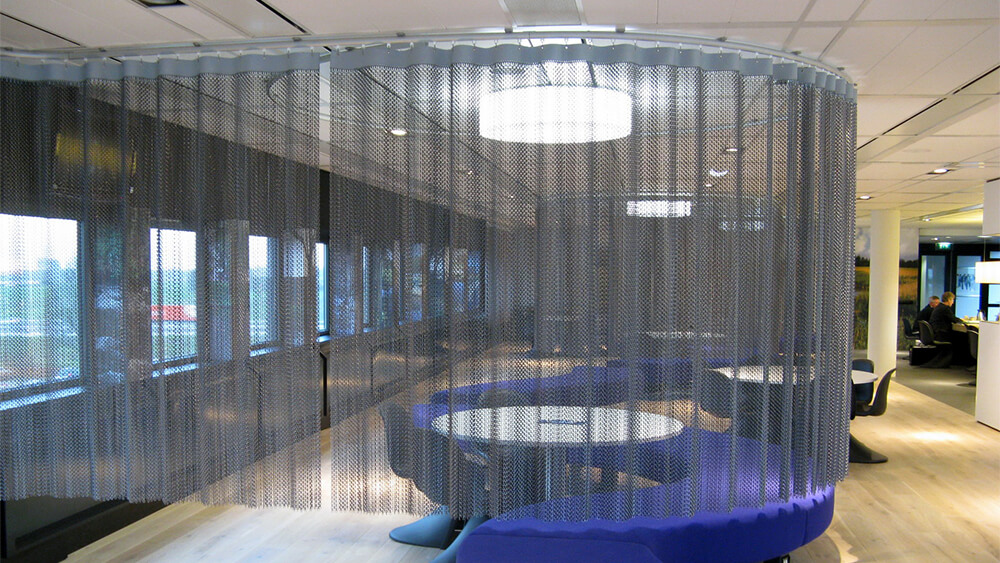 Hightop provides complete systems customized to the application and collaborates with architects and designers to develop mesh solutions that most fully realize the conceptual intent. Hightop consultants also present possibilities that may not have even been considered and offer valuable expertise on how to properly specify metal mesh for each.
Hightop offers various types of curtains. For more products, please see the photo above, pick a style you like, ask us for a quote, we will reply as soon as possible.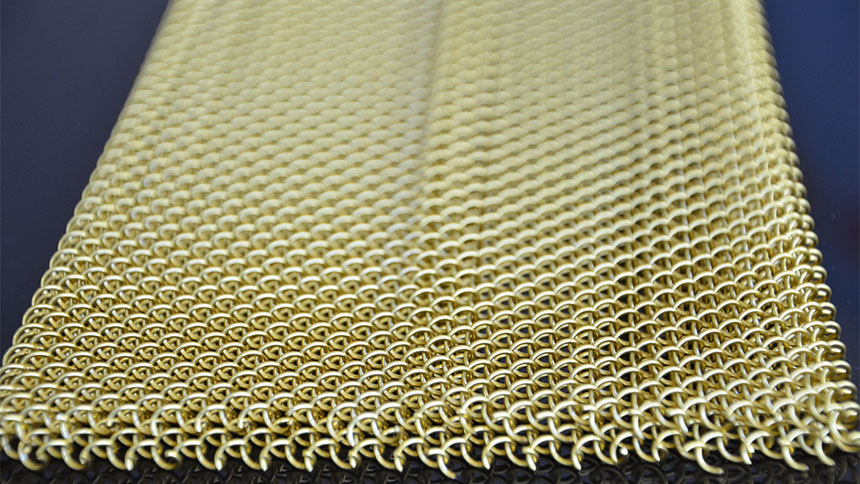 Please feel free to get quote from us by the form below, we'll get back to you as soon as possible.