Architectural & Decorative Expanded Metal Sheet Mesh
Decorative expended metal sheet is made by cutting and drawing processes, and the diamond-shaped openings can be sprayed into various colors to meet the decoration needs of various places. Widely used in the decoration of interior and exterior walls of buildings.
Our architectural & decorative expanded metal mesh is available in a variety of different materials. There are mainly three materials: Carbon steel, Aluminum, Stainless steel.
Other materials for choose: Copper, Titanium, Nickel, etc. You can find the best fit for your application.
Materials of Decorative Expanded Metal Mesh
1. Carbon steel
Carbon-based decorative expanded metal sheet mesh have relative high strength and durability at a low cost that make them a great choice for a variety of applications.
2. Aluminum
Aluminum expanded metal sheet is ideal for decorating. It has the characteristics of easy formability, lightness and corrosion resistance. Various colors can be sprayed to meet the needs of the project.
3. Stainless steel
Compared with other grades of stainless steel, 316 stainless steel expanded metal sheet has the highest corrosion resistance. It is recommended that exterior wall decoration can be used for this material, especially for applications that require resistance to oxidation and corrosion.
Application of Expanded Metal Mesh
Our architectural and decorative expanded metal mesh provides a wide range of applications for indoor and outdoor. We have been focus on providing decorative metal mesh products for industrial designers and other customers to meet their requirements.
Indoor applications: ceilings, partitions, doors and windows, stairs, elevators, etc. When using steel mesh in these places, focus on sight and color.
Outdoor applications: office buildings, shopping malls, public places, fences, etc. When using steel mesh in these places, focus on safety and corrosion resistance.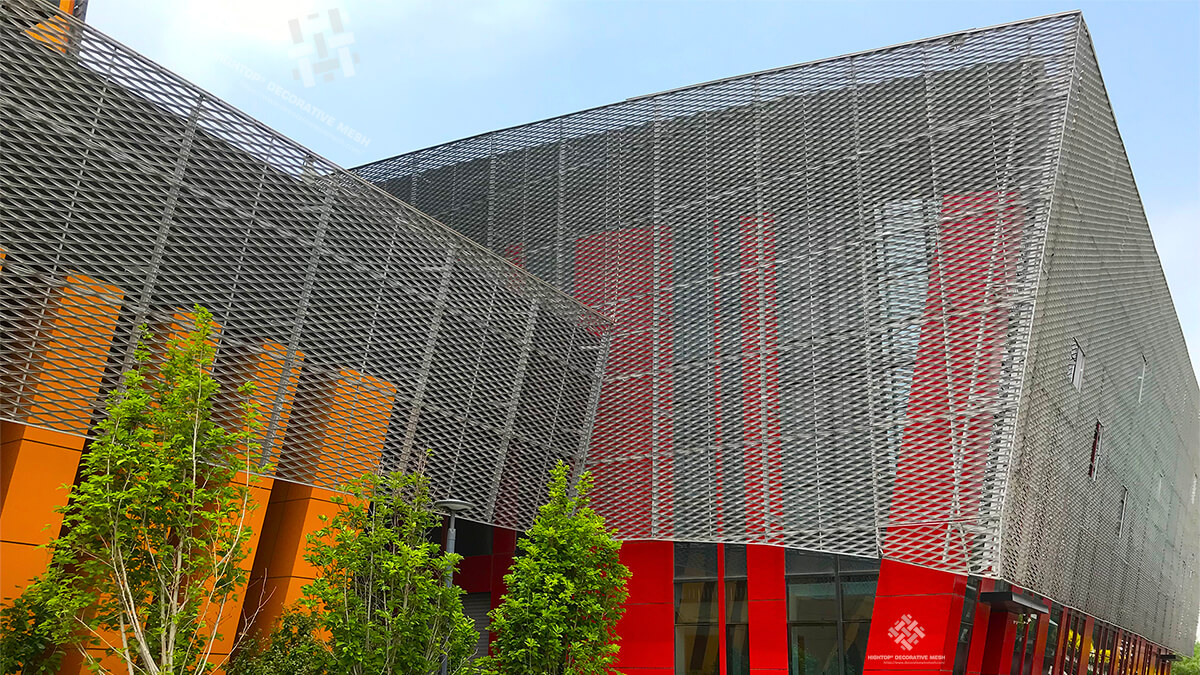 Please feel free to get quote from us by the form below, we'll get back to you as soon as possible.