Brass Grilles for Cabinets: Transforming Your Interiors with HIGHTOP Metal Mesh
For those seeking to infuse a sense of timeless elegance into their interior decor, look no further than HIGHTOP Metal Mesh's exquisite brass grilles for cabinets. This stunning brass wire mesh grill is more than just a decorative element; it's a work of art that enhances your living spaces in various ways.
Versatile Home Decoration:
Our decorative brass wire mesh grill is an ideal choice for home decoration. Whether it graces your cabinet doors, windows, or even car grills, it exudes a rich and sophisticated ambiance. The golden yellow hue of brass adds a touch of luxury to your surroundings, transforming the ordinary into the extraordinary.
Open Design for Elegance:
With an open area of 80%, our brass wire mesh grill strikes the perfect balance between visibility and privacy. It allows your cabinets to showcase their contents while adding a touch of charm and mystery to your interior.
Material Choices:
HIGHTOP's commitment to quality is reflected in our material options. You can choose between stainless steel or brass, ensuring your brass grilles not only look stunning but also stand the test of time.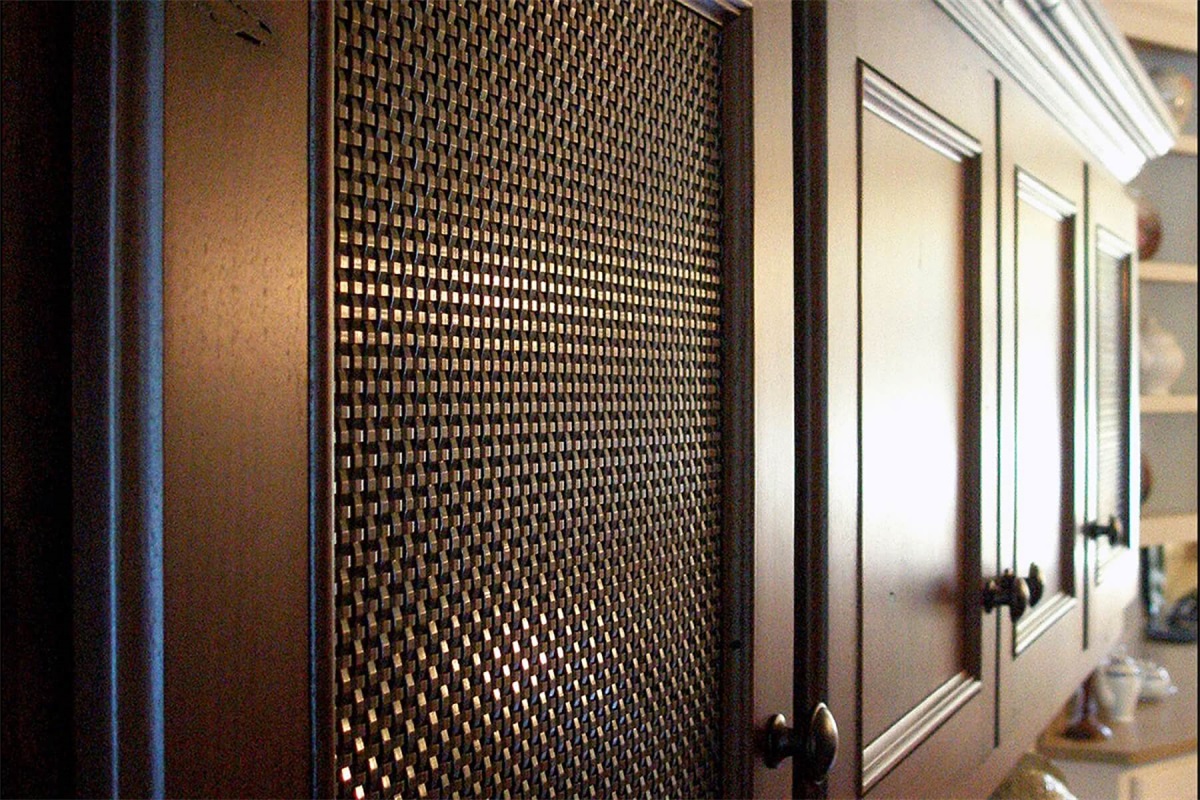 HIGHTOP Metal Mesh's brass grilles for cabinets provide a classic way to elevate your interior decor. Their golden allure, open design, and material options ensure they can seamlessly integrate into various design themes. Explore the HIGHTOP Metal Mesh collection and discover how these
Please email us via the contact form below, we'll get back to you as soon as possible.