What Makes Stainless Steel Cable Mesh a Versatile Architectural Marvel?
Are you an architect or builder in search of a versatile and stylish material to elevate your projects to new heights? Let me introduce you to the world of stainless steel cable mesh, a game-changing architectural rope mesh netting.
What's So Special About Stainless Steel Cable Mesh?
Stainless steel cable mesh is a high-quality architectural material that effortlessly combines strength, security, and style. The distinctive diamond hole pattern not only enhances its aesthetics but also reinforces its strength, making it incredibly durable. This unique combination makes it a perfect fit for various applications.
One of the standout features of stainless steel cable mesh is its customizability. Different opening sizes can be tailored to meet the unique requirements of your projects. It's an architectural material that adapts to your vision.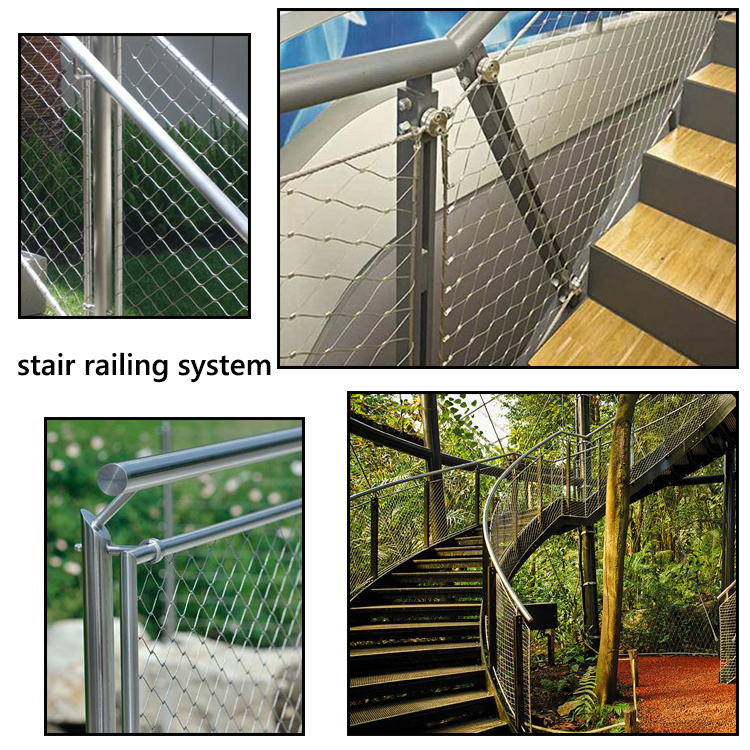 Why Choose Stainless Steel Cable Mesh from Hightop Metal Mesh?
At Hightop Metal Mesh, we understand the needs of professionals like you. We offer two types of rope mesh: clip and woven. Crafted from stainless steel, our rope mesh boasts a range of rope wire diameters from 1.0mm to 4.0mm and two rope constructions: 7 x 7 and 7 x 19. This diversity allows you to choose the perfect mesh for your project, whether it's for a zoo, architectural facade, or railing.
Now, let me introduce you to John. John is a 45-year-old wire mesh middleman from the United States, much like many of our valued clients. John, along with many others, values quality and appreciates a variety of styles, materials, and uses when it comes to wire mesh products.
We understand that fast shipping, sufficient inventory, and a wide range of product styles and specifications are vital to professionals like John. That's why we're committed to offering the best products, services, and technology to meet your unique needs.
In conclusion, if you're seeking a versatile architectural material that seamlessly combines style and security, stainless steel cable mesh from Hightop Metal Mesh is your answer. With customizability, diverse rope options, and a strong diamond-hole pattern, our architectural rope mesh netting is designed to enhance your architectural projects and make them stand out.
Please email us via the contact form below, we'll get back to you as soon as possible.