Application of crimped woven mesh with cabinet doors
As a multi-functional product, the crimped woven mesh has been popular since its introduction for interior and exterior decoration of buildings and interior decoration of homes.
With the popularity of home decoration and DIY projects, more and more people are using crimped woven mesh to decorate their various household items.
Using crimped woven mesh to decorate your home, such as cabinet doors as a decoration for cabinets is a good choice.
Contact us to know more about our crimped woven mesh products
What are the advantages of using crimped woven mesh for cabinet doors?
Depending on the type of crimped wire mesh preparation, it will not block the contents of your cabinets, while also providing a secure barrier between your valuables while adding aesthetic appeal.
Hide unsightly items
Not all items in a home are on display as we would like them to be. Some household items are concealed by using crimped woven mesh for decorative cabinet doors, while also adding a unique, high-end look to the front of your cabinets.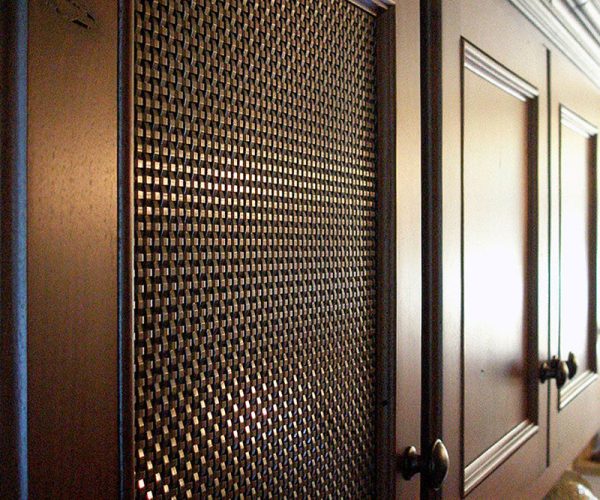 Aesthetically pleasing shapes
The different types of preparation and patterns provide you with a wider range of options to design and choose from depending on your needs. In addition to this, different material types including aluminum, brass, bronze, copper and stainless steel are available to create different decorative styles and create designs with aesthetic appeal.
Contact us to know more about our crimped woven mesh products
Easy to handle
This is one of the best features of decorative crimped wire mesh panels for decorative purposes. It is easy to install and operate when used as cabinets, partitions or for other decorative purposes itself. It is also the best choice for many other projects that DIYers are constantly working on.
In addition to being used as cabinet doors in home decoration, rolled wire mesh is also used in other fields as stairway fences, ceilings, etc.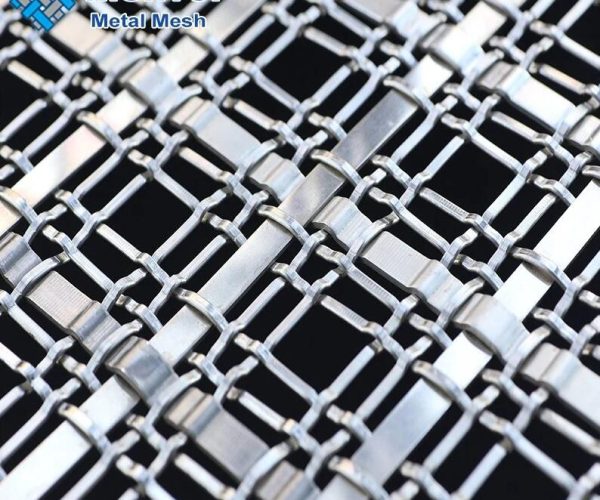 Contact us to know more about our crimped woven mesh products
With over 10 years of experience in the metal mesh industry, HIGHTOP METAL MESH pays more attention to the real needs of each customer, reaching cooperation is only the first step, we aim to provide customers with all-around metal material solutions.
"Decorate your life with metal mesh". HIGHTOP METAL MESH strives to help everyone in the architectural decoration industry to build a more beautiful metal world.